Smile Makeover
Having an attractive and confident smile can be incredibly empowering. It can help build confidence, enhance your appearance, and improve your overall quality of life. That's why many people are now turning to full smile transformations – also known as smile makeovers – to get the look they want and need. The benefits of a full smile transformation are endless. Stehl Family Dental can help you get that perfect smile.
Contact Us
All You Get In A Smile Makeover

A smile transformation is a comprehensive approach to transforming your smile. It includes a variety of steps:
Veneers

Veneers are often used to correct crooked or misaligned teeth. These are very thin shells that attach to the front of your existing tooth enamel. This can help to improve the color, shape, and size of your teeth for that dreamy smile you've been wanting.
Dental Implants

Implants are used to replace missing teeth or stabilize dentures and bridges. It involves placing a metal post into the jawbone and attaching a prosthetic tooth to the post. This provides that natural-looking replacement for lost teeth, while also preserving the facial structure, preventing bone loss, and helping maintain dental function—triple whammy!
Teeth Whitening

As one of the most popular cosmetic dentistry procedures available nowadays, whitening can help lighten the color of your teeth and give you a brighter, whiter, radiant smile.
Tooth-Length/Gum Line Recontouring

This procedure can help to reshape the gum line, often making teeth appear longer by removing excess gum tissue. It's also effective at evening out asymmetrical smiles and correcting other minor aesthetic imperfections you've been wanting to correct.
Areas Of Your
Smile The Dentist Will Improve
Your smile can be improved in many areas, including the following:
Chipped, cracked, worn, or broken teeth

Improve the overall appearance of your teeth by fixing those tooth imperfections
Tooth color

If you're not happy with the shade of your teeth, whitening can make them look brighter and whiter
Gaps between teeth

Say goodbye to those gaps and get that seamless, even smile you've been wanting
Misaligned or crowded teeth

Correcting the overcrowding issue and getting those teeth back where they belong
Missing teeth

Replace lost teeth with dental implants to restore function while maintaining the facial structure
Uneven gum line

Recontouring can help to even out and shape your gum line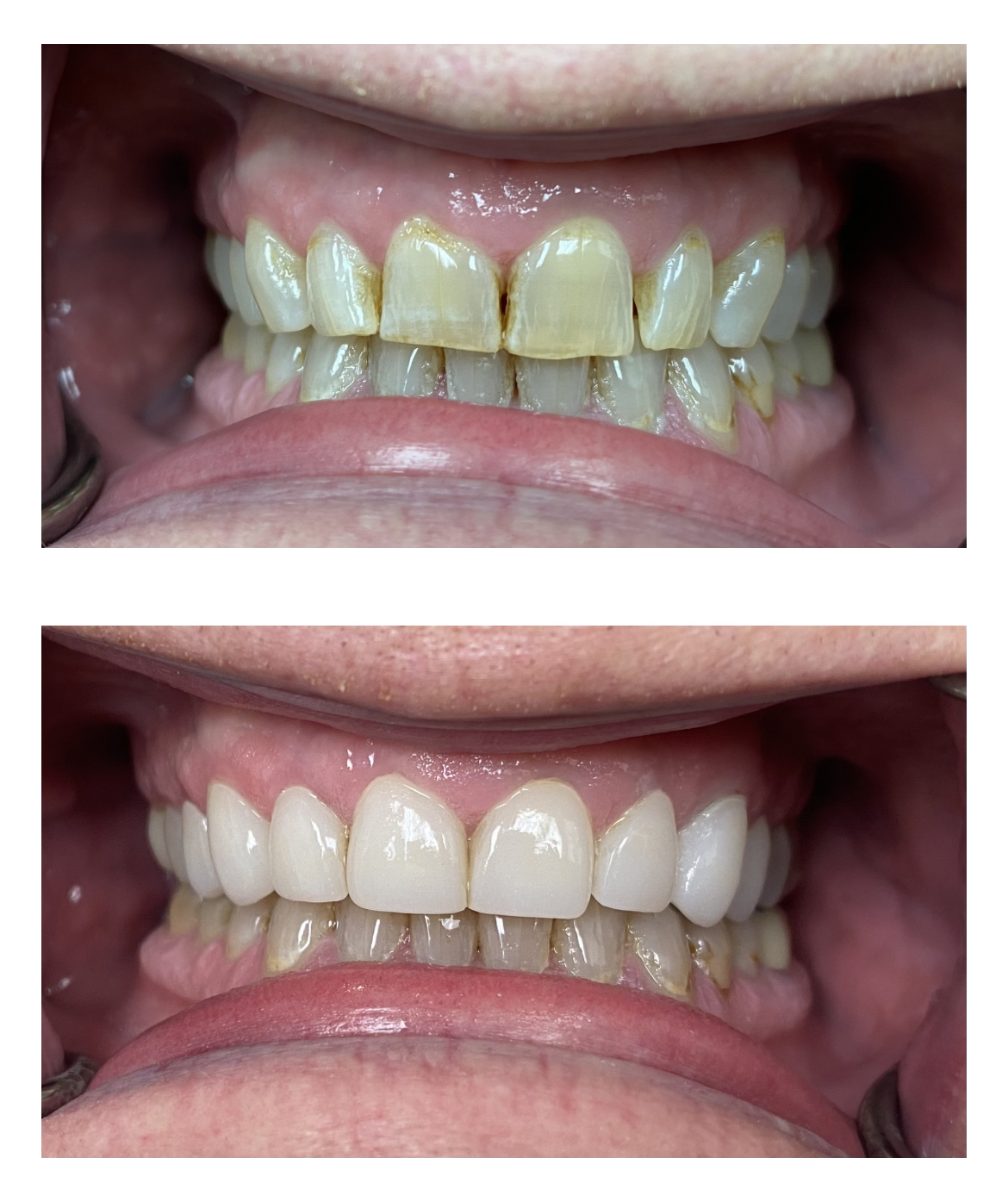 Who Is A Candidate For A Smile Makeover?

A smile makeover is customizable based on each patient's unique needs which means that anyone can be a candidate for a smile transformation. With Stehl Family Dental, we will work with you to create a transformation that best suits you.
And if you're looking for more dramatic changes to your smile, this is an excellent option that can provide dramatic results—so don't be afraid to take that next step you've been dreaming of.
Transform Your Smile The Way You Want With Stehl Family Dental

If you're looking to get the beautiful, confident smile you've always wanted, then a smile makeover could be the perfect solution for you! A full smile transformation can help you gain the confidence and self-esteem that comes with having a radiant smile. At Stehl Family Dental, we're dedicated to providing you with the best care and results possible. Contact us today to learn more about how we can help you get the smile of your dreams!